Located in Midtown Manhattan's iconic Theatre Row, Playwrights Horizons is a nonprofit, off-Broadway theater dedicated to the support and development of both established and emerging American playwrights.
We recently spoke with Managing Director Leslie Marcus about the organization, its focus on the creation of original, thought-provoking productions, and what it takes to maintain a vision that seeks to continuously reshape the face of theater.
How does the work produced on the Playwrights Horizons stage help shape the broader theater community?
Leslie: There are so many talented young playwrights alive today. Our Artistic Director calls this the Golden Age of playwriting. Most of our subscribers come to six or seven shows a season. They come because we've built a reputation as a theater that produces exciting and innovative work, often with provocative ideas. Sometimes we'll produce material that is structurally challenging. This is not theater you watch while sitting back in your chair.
We work with living playwrights, which means — whether a play is set in the present or some other time — the writer's viewpoint is shaped by his or her reflections on our current culture and world.
Overall, our primary goal as an organization is to commission, develop and produce the new work of established and emerging American writers. Even though we're based in New York, the shows premiered in our theater are widely produced in regional theaters and at colleges and high schools across the nation and around the globe. Over the past 10 years, each of our world premiere titles has received an average of 10 subsequent professional productions. As a result, we are one of the most significant content creators for new plays in America.
Can you give us an example of a recent production that pushes the bounds of theater?
Leslie: Our recent production, "I Was Most Alive With You," is about the relationship between a hearing father and his deaf son. We've historically offered accommodations for deaf, hard of hearing and blind audience members for several performances of a run, but as the playwright, Craig Lucas, became more engaged with the deaf community, he wanted to create a more immersive experience for all audience members. Hence, this production is performed simultaneously in both English and American Sign Language by two casts, making it fully accessible for both deaf and hearing audiences. What this really means is that we have cast members speaking simultaneously in two distinct languages. We have deaf, hard of hearing and hearing actors working side-by-side. We trained our box office staff and ushers to communicate with basic signs; we're also the first off-Broadway theater to utilize an app that makes every post-opening performance accessible via closed captioning.  In terms of integrating the deaf and hearing worlds, "I Was Most Alive With You" is the largest undertaking of its kind.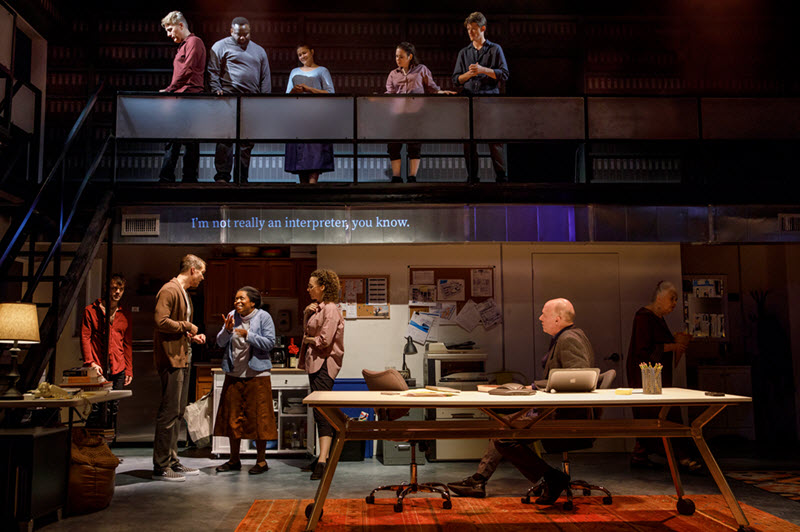 [Image: I Was Most Alive With You ensemble; photo by Joan Marcus]
What are some of the ways in which Playwrights Horizons has helped pave the way for traditionally underrepresented groups within the theater industry?
Leslie: In general, theater can be a difficult industry to break into. In addition, especially at the start of your career onstage or offstage, compensation is low.  Most people who begin their career in nonprofit theater start with a very low-paying or unpaid internship. A year of low or no pay can be a substantial barrier for many. That is why — in addition to a weekly stipend that we pay to 10-12 full-time artistic and administrative fellows — Playwrights Horizons also offers an additional multicultural scholarship for young theater professionals of color. If we can increase diversity at the entry level — where everyone in the industry starts — then, over time, we can expect to see more diversity within the senior levels of theater organizations as well.
On another front, female playwrights have been historically underrepresented on the stage; only about a quarter of nonprofit productions are written by women. In contrast, at least 50% of our productions have been written by females over the past 10 years. Our Artistic Director, Tim Sanford, maintains a longstanding commitment to program seasons that achieve parity between male and female writers. At the same time, he's simply choosing plays he believes in: plays that are written in a range of voices and with a range of perspectives on the world. We continue to be a leader in the industry by maintaining this level of parity. We've also achieved racial parity in our season programming.  Now, at least half of the work we produce is written by artists of color. 
Do you think those efforts have a ripple effect that reaches into your audiences?
Leslie: As subscriber audiences across America are aging, it's critical to bring in younger audiences who embrace the way our season programming has evolved. One of the impacts of working with younger, more diverse writers is that, in the past five years, our audience has become younger and more ethnically diverse. We've been able to keep prices low for young audiences while simultaneously growing single-ticket revenue.  An expanding base of theatergoers is good for the broader community, but it's also essential for the future of theater overall.
What circumstances account for the long-term success Playwrights Horizons has enjoyed within the theater community? What's the vision for the future?
Leslie: Our theater has benefited from long-term stability — both within its leadership and its standing within the broader theater community. In our 47-year history, we've had just four Artistic Directors. Tim Sanford and I have fostered a 20-year collaboration in our respective positions. Many of our senior staff have long-standing tenure. Our students return to our theater to launch and build careers. This staff longevity has helped us maintain a consistent focus and remain true to our founding mission throughout our history.
Playwrights Horizons moved into its building at our current location in 1976, a year before the block was transformed by developers into the now-famous Midtown Manhattan block known as Theatre Row.  It's become a mainstay of off-Broadway theater in the city. We purchased the building in 1987 and became the anchor of the block. Playwrights Horizons is the only theater of the original 11 that has remained in its location and expanded.  We also operate out of a second space known as Playwrights Downtown, located in the East Village.
We also benefit from other important programs we run that both augment our mission and create additional income streams. We have a 30-year track record of providing box office services through Ticket Central, one of our subsidiary businesses which is a TeleCharge-like service for the nonprofit community. We also teach 200 drama students in an undergraduate program that's fully affiliated with NYU's Tisch School of the Arts. By maintaining multiple streams of income, we're able to continuously evolve and reach new audiences in a sustainable way.
It's important for us to put equity front and center, whether we're developing and producing the work of diverse writers, making our work accessible to everyone or providing paid fellowships and multicultural scholarships to help launch the careers of a diverse roster of young theater professionals. The work we present is diverse and expansive. If someone is going to come to our theater six or seven times in a year, we want to be able to present a bold palette and a broad range of voices and content that reflect the world around us.
To learn more about First Republic and our work with nonprofit organizations, visit our nonprofit page.