San Francisco Conservatory of Music consistently ranks as one of the top music conservatories in the United States. Still, President David Stull believes it can go higher. That means developing academic programs that prepare students for a music career — or any other career — now and 25 years from now.
---
A degree should facilitate any choice throughout life.
---
To achieve those goals, conservatory leaders began construction on a new, larger venue: the Ute and William K. Bowes, Jr. Center for Performing Arts, a 12-story, partly glass-walled space that sits directly among the city's cultural and municipal landmarks.
Set for completion in August 2020, the Bowes Center offers two recital halls, a recording studio, a restaurant, practice rooms, classrooms, conference facilities and — critical in one of the country's most expensive cities — student housing.
Leadership also began the latest evolution of the 102-year-old school's curriculum in 2013. This includes new Technology and Applied Composition (TAC) and Roots, Jazz and American Music departments, as well as the inclusion of professional development and financial literacy into the core curriculum.
SFCM's innovative educational approach has yielded impressive results to date: Its alumni have earned seats at major orchestras, won prestigious competitions and been accepted into Stanford Medical School.
We recently sat down with President David Stull, who joined conservatory leadership in 2013, to learn more about his vision for SFCM.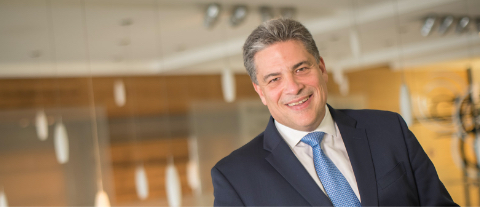 How does SFCM's curriculum address what you view as the four pillars of learning: artist, intellectual, professional, individual?
Artists now have to be their own startup companies. They have to know how to manage themselves, market themselves, incorporate themselves, and handle the tax business. They also have to know what's special about them and what they have to offer.
That carries over to how students play an orchestra audition. Playing the violin is not going to win the job. What wins the job is when the violin is a vehicle for me to tell you a very important aspect about my humanity, your humanity, our common humanity. To do that effectively, you need to think critically, know the story you're telling and understand that that story is going to live on an economic platform of some kind.
Second, let's suppose you come to SFCM and in five years, decide you don't want to be a musician anymore. Should your degree just expire? My argument is no. A degree should facilitate any choice throughout life.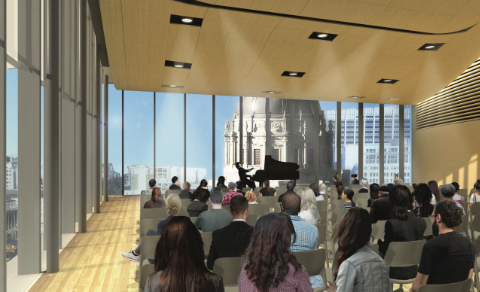 How does studying music prepare students for a career, even if it's not in music?
What do people need to be successful? They need focus, discipline, creativity and the capacity to work in teams, turn challenge into opportunity, work under pressure and deliver a product by a certain date. Music is a wonderful way to learn that.
Musicians have long attention spans because their devices are down, they're practicing and they're focused. That's why major medical schools seek out musicians. If you can memorize a Beethoven piano sonata and play it from memory in front of 500 people, you know what it is to work under pressure.
Suddenly, it's not a degree in music — it's a bachelor's degree that prepares you for life.
How does this apply to the careers of the future?
The American workforce is going to change dramatically over our graduates' lifetimes. We know now that artificial intelligence and quantum computing are headed our way. We also have interesting technologies such as CRISPR [gene editing] emerging. On top of that, we have major threats such as climate change.
If we know AI, for example, is likely to not just eliminate transportation jobs, but also jobs around coding itself, what's going to be the most prized set of skills? It's going to be adaptability and creativity. You're going to have to be tough, you're going to have to assimilate new ideas and skills rapidly, and you're going to have to deploy those skills for yourself and within your environment. Music requires you to do that every day.
Speaking of technology, why is SFCM's Technology and Applied Composition program important?
There has been a democratization of access to music through technology. At the same time, people watch media all the time and constantly experience music.
Often, professional music schools don't prepare composers to write music for those venues — like film scoring, video game scoring and sound design — because they see them as beneath what a composer should be doing. So who should we blame if the music isn't good? The game developers who hire composers or the music schools that never bothered to train a composer to write for a game?
We decided to prepare a class of composers to write high-quality music of any genre, but also teach them to code and engineer, so that when they're working for games and for film, they can write music for those formats. We created a curriculum from the ground up to achieve that goal.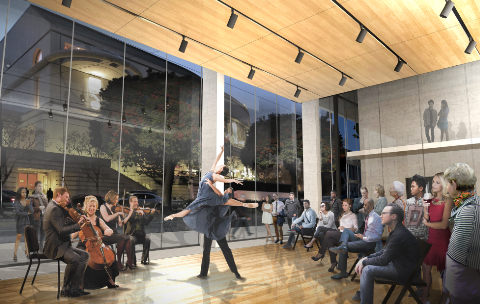 Is this a model other music institutions can emulate?
Yes. The idea is to set the example. We consider the Bowes Center a catalyzing force for the symphony, the opera, the ballet, the conservatory and the SFJAZZ Center to share resources, ideas and personnel to advance music broadly.
We wanted a synergistic space for the school's program that also harnesses our relationship with our Civic Center partners. We see it as a beacon to the world for music education at the highest level.
While this is one of the grandest scales — these are powerhouse organizations — as a model, you could definitely make it function in a small town in Kansas.
An arts district provides economic growth. And there are ways to build them very efficiently. You can take [an abandoned] box store and for very little money, put in acoustical foam and a sound system and have a gorgeous performing arts center almost overnight. You have a home for a regional orchestra, opera company and community music school all at the same time. You can share teachers. People come to the venue to hear concerts and take lessons. There are plenty of models that we know can function, even in environments struggling with poverty or low corporate growth.
As part of its catalyst model, how does SFCM serve the community at large?
We host about 600 performances a year, and 90% of them are free. The Bowes Center's corner recital hall is transparent for a reason. If someone drives up to that stoplight and sees music happening inside, 9 times out of 10 it's open to the public. And once you get engaged in it, you may say, "Gee, what else can I find here in San Francisco's Civic Center?"
We see the Bowes Center as the entry point for many people who otherwise might not come to a performance in San Francisco. Its architecture says: Music should be available to you, regardless of your income stream. If you want to bring your kids, your friends, please do. You're welcome in this space.