Artist Karen Van Dine received sight-saving treatment from Pacific Vision Foundation and its partners in San Francisco.
---
Even in the prosperous Bay Area, there are people who have to choose between putting food on the table and pursuing essential medical treatment. This is just one of the primary reasons that Pacific Vision Foundation exists. Since 1977 this San Francisco–based nonprofit organization has worked to provide superb eye care services regardless of a person's ability to pay. The foundation's Pacific Vision Eye Institute assembles the talents and resources of the California Pacific Medical Center (CPMC) Ophthalmology Department's faculty and its residency and fellowship programs. Pacific Vision Foundation's new eye surgery center, which will serve the entire community, is slated to open in early 2020.
To understand Pacific Vision Foundation's groundbreaking strategy, we visited CEO Ellen Jamason and Dr. Kevin Denny, Director of the Pacific Vision Eye Institute and Ophthalmology Department Chair at CPMC. They explained how the organization has developed a sustainable model for outstanding specialty eye care, which treats those who can afford the best services, while expanding its reach to people who've been left behind due to financial constraints.
Can you describe your overarching mission? 
Dr. Kevin Denny: Pacific Vision Eye Institute is a values-based organization that provides innovative and compassionate care. We want to inspire doctors, technology companies and health systems to create solutions for today's problems. The Bay Area is a hotbed of transformation and technologic advances, which has made many eye conditions treatable and sight loss avoidable. Yet the cost to access that care can be high, and many patients are still uninsured. For others, insurance is not enough since they can't afford the deductible or get timely appointments. We're trying to close the gap. Vision impairment is devastating, so we want to see people early and take care of them when their problems are just beginning.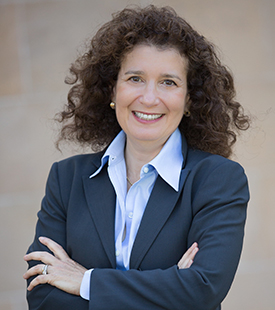 Ellen Jamason: We're often a gateway to the entire healthcare system. Sometimes people haven't seen a doctor in years. When they do, they're about to lose their sight and ability to work. They have so many health problems; it's not just their eyes. Coming to us is their first step to accessing wider healthcare treatments and improving their health outcomes.
Which issues are creating more need for your services?
Dr. Denny: The aging population is certainly increasing the demand for eye care. Diabetic eye disease, glaucoma and macular degeneration are also big problems because people may have them without knowing it, and by the time they notice, the disease is already far along. At that stage we need to act decisively. Consequently, it's critical that we have multiple specialist and treatment options under our umbrella.
What is the Foundation's connection to India's Aravind Eye Care system?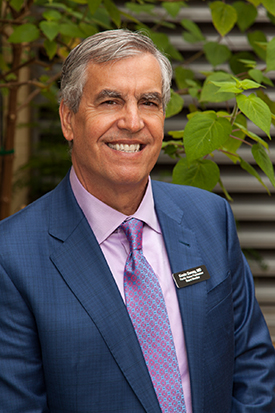 Dr. Denny: Aravind is the largest eye care provider in the world, and they've built an efficient, mission-based organization that works for developing economies. Our goal is to find out if it can be adapted to solve access problems in this country. Regulatory obstacles here make it difficult. For example, we're not permitted to conduct eight operations simultaneously in one large operating room. From Aravind we learned about community-based care and how excellent and compassionate service can be delivered, even in large volumes. Each patient is treated with dignity and respect. It's the culture of the organization and one of their "miracles."
Jamason: At the new surgery center, we intend to use Aravind as a model, where paying patients help us subsidize a fund for those who can't pay. We own the headquarters building of the Eye Institute and use rent revenue to support care for patients in need. The rest of the money will come from donors. It's a unique way to subsidize health care and consistent with what Silicon Valley does in terms of looking for pioneering strategies.
So how do patients find their way to you?
Jamason: Patients come here not just because the care is subsidized but because we have a great reputation, which has been earned for over 60 years. CPMC is nationally recognized for eye care, and we're fortunate to have them as a partner. Doctors and ophthalmologists throughout the country refer patients to us — they know we have a stellar faculty. Additionally, we are actively developing relationships with Bay Area community clinics, such as the one we have with community health centers in Alameda County. Although these organizations serve low-income communities, they aren't set up to provide eye care treatments, so they refer their specialty clients to us. The Lions Eye Foundation helps with referrals too. As a partner with the Lions Clubs, they bring us patients from throughout Northern California and Nevada.
And a new surgery center is on the horizon?
Jamason: Yes, we are constructing a state-of-the art ambulatory eye surgery center. It will resemble a relaxing doctor's office, filled with natural light. Pacific Vision Foundation made a commitment to fundraise $300,000 annually to help support the cost of free surgeries, and the Lions Eye Foundation can provide logistical support to our patients who live outside the area.
Dr. Denny: The surgery center is really exciting. When patients from the Lions Eye Clinic need surgery, it will be delivered in an operating room down the hall. We're creating a frictionless experience that expresses our commitment to excellent, compassionate care for everyone.
What about the costs and financing?
Jamason: First Republic Bank worked closely with our team and provided a loan so we could convert this building from office to medical use. Years later they refinanced our mortgage on the building, and are now providing an operating capital loan for the surgery center. They were and continue to be very creative and responsive to our needs.
Any more hopes or plans you want to share?
Dr. Denny: We at the Eye Institute want to inspire our young trainees who come here. Each year we work with nine bright ophthalmology residents and three fellows. We're teaching the next generation, and they get a glimpse of what eye care ought to be. We'd like them to graduate saying, "I experienced a place that lives their values." More, we hope to capture the imagination of the entire Bay Area. For years we've been providing services under the radar, and we need the public to know that we're here and what we're doing to help.
Jamason: We want the Pacific Vision Eye Institute to be recognized as a unique resource for our Bay Area community. Our future lies in building relationships — with the greater donor community, primary care community clinics and the larger medical community — so when their patients have eye care needs, we will be ready to help them.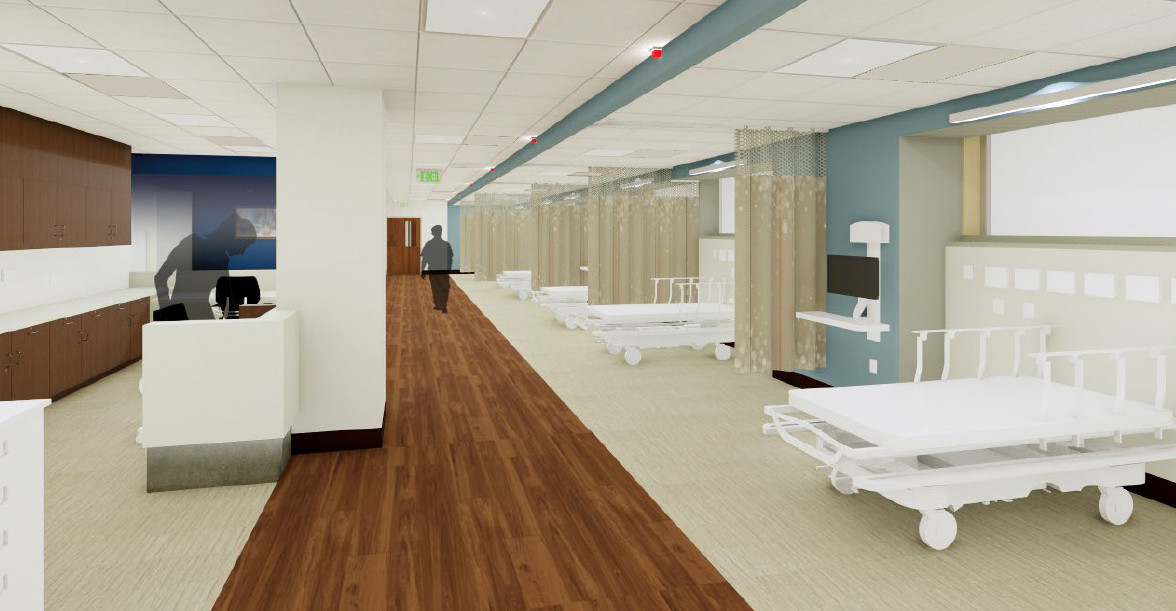 The views of the interviewees of this article do not necessarily represent the views of First Republic Bank. This information is governed by our Terms and Conditions of Use.