Medical and dental offices need to regularly evaluate their fees — and that's true even amid a global pandemic. Costs, margins and competition change constantly, so keeping fees up to date and in line with both local providers and the industry has an immediate and direct impact on business. Practitioners may not even know what they're missing until they take a close look at their fees and how they structure them.
Now more than ever, it's vital for practitioners to be doing everything they can to keep their business healthy, especially as the broader economy remains unpredictable and the "new normal" is still revealing itself. Proactive fee evaluation is a concrete way to prepare for both the near and long term.
The importance of fee studies
Fee studies should already be a regular component of a practitioner's annual financial review. However, not every practice evaluates their fee schedule on a yearly basis — and some have never done a fee study at all.
Practices that haven't evaluated their fee structures will likely find that their costs have increased over the period in which they've been practicing and that their margins have gone down. This is especially true since COVID-19, says Vijay Sikka, Founder and CEO of Sikka Software. That's because increased expenditures for personal protective equipment (PPE), as well as new measures for infection control and safe distancing that affects patient flow, have raised operating costs for practitioners. A fee study can help physicians and dentists create better margins, even amid increased spend.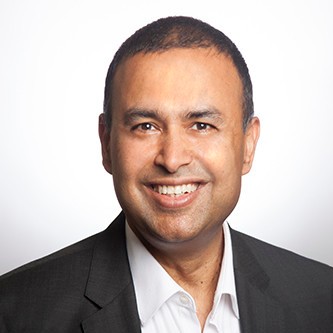 A comprehensive fee study may also reveal that a practitioner's fees aren't accurately calibrated with comparative practices in their area — and, as such, may not be taking in enough profit to sustain the health and growth of the business. Practices that are using insurance-driven fee schedules instead of customized pricing are particularly at risk of not optimizing their margins. Insurance fees are derived from claim-based information at a centralized office and not tailored to a specific practice's location, services and technology. In short, the fees from insurance tables may be well below what a practice should actually be charging.
Along with making sure an office prices comparably in order to realize higher margins, practitioners need to think about what their fees say about their business and whether that message is aligned with practices using similar processes and technologies.
"Consider two dentists that practice elective procedures side by side," says Sikka. "The first dentist takes 90 minutes to do a crown — a procedure she does herself — and sends all of her data to a premier lab. A second dentist has her assistants spend 45 minutes on the same procedure and uses a less sophisticated lab."
"If they both price their crown in, say, the 75th percentile at $1,000 for a crown, guess who is making money and who is not?" asks Sikka. "Your fees should be all about how you practice, which is what determines your quality and your patient base."
Most importantly, practitioners who haven't updated their fees may be needlessly leaving thousands of dollars on the table. Since there's no overhead increase to update fees, any fee updates go straight into a business's profitability.
Finding the right resources
To proceed with a fee study, practitioners should start by examining fee schedules that are specifically designed for their type of practice in their immediate geographical area. Certain areas have more offices than others and perform a different quality of procedures, all of which has a significant impact on pricing; similarly, urban versus suburban offices have different fee schedules.
Several companies offer fee studies for thousands of U.S. ZIP codes, tailored to an office's type of practice and the procedures it offers. Sikka adds that practitioners can conduct fee studies in an office's specific ZIP code or go wider into county and state levels.
Some basic fee studies are available through professional organizations, such as the ADA, and other private companies offer comprehensive resources too. Reviewing fees for medical practices can be more complex. Practitioners often start with investigating the Medicare Physician Fee Schedule from the Centers for Medicare & Medicaid Services, using this information alongside other third-party data.
Communicating competently
Once practitioners complete their fee studies and update their prices accordingly, they'll need to notify their patient base. Of course, many patients bristle at the idea of higher prices — after all, patients are as conscious about their budgets as offices are about their own healthy margins. But when practices effectively communicate the changes, Sikka says, patients will understand how and why an office has updated their fees and how it affects them — and they'll maintain trust too.
For instance, Sikka explains that the most common and effective change practitioners make after conducting a fee study is increasing fees for procedures that aren't as common, such as ambulatory surgeries, and leaving stable the fees patients pay most often for recurring visits. In those cases, practitioners should first and foremost emphasize in their communication that fees for regular services haven't increased.
Next, effective communication will help patients understand that fees are commensurate to an office's quality of service. For example, higher-end labs or better-trained staff raise an office's operating costs. This transparency will enable patients to understand why an office has adjusted fees, while also assuring them they're paying for best-in-class care.
Additionally, practitioners should let patients know that amid economic uncertainty, offices also need to work to remain solvent as a business. Toward that end, Sikka suggests opening the possibility of providing discounts for patients in certain difficult financial situations, including those who can't afford new fees, or for long-term patients.
Ultimately, physicians and dentists shouldn't let patient communication scare them off from updating fees. Sikka adds that studies have shown only a small percentage of customers, around 3%, will leave a practice that raises their fees. However, practices that don't update their fees may lose up to 30% of additional revenue. "It's a no-brainer," he says.
Internal communication is also important. "You want to make sure that your team members are aligned, so consider giving them a small bonus when you update your fees. You don't want your front desk to say, 'This doctor updated the fees and didn't even tell me,'" Sikka explains.
It can create an uncomfortable situation for front desk staff to explain why a patient's bill is higher, so implementing bonuses lets staff know that they're valued and acknowledges that they're taking on the difficult task of informing patients of new fees. "Your front desk should be part of the journey and part of the decision that you're offering the best-quality services," says Sikka.
Updating fees amid economic uncertainty may seem counterintuitive to retaining patients and stabilizing profits. However, evaluating fee schedules may put practitioners on the path to creating better margins — and laying the groundwork for sustained patient care. Sikka Software offers one of the most comprehensive fee-schedule-by-ZIP-code services at www.sikkasoft.com/FeeSurveyforDentistry.
The views of the interviewee of this article do not necessarily represent the views of First Republic Bank. This information is governed by our Terms and Conditions of Use.