Home For a Home, a San Francisco-based 501(c)(3) organization, is driven by the belief that the security of a safe, solid home provides hope and can be the catalyst for dramatic change in people's lives. Their mission is to provide homes for families in need.
The nonprofit's members are comprised of socially conscious real estate professionals who donate a portion of their commissions to fund the construction of simple, solid homes equipped with working bathrooms, water filter systems and efficient wood-burning stoves. To date, they've funded more than 300 homes in Guatemala.
We sat down with founder Nick Cooper and director Chris King to learn about the origin, successes and future of Home for a Home.
How did the idea for Home for a Home come about?
Nick: When I was in high school, I took spring break trips with other students to build houses for families in Mexico. After college, I started a real estate career, which was fruitful but ultimately I felt a lack of purpose. I wanted to find a way to use my career to have a positive impact on the world. As I was thinking of ways to bring more purpose into my career, I kept thinking about the time I spent in Mexico and the great need for adequate housing in the world. I thought of connecting the industry I was in with that need and that's where the idea for Home For A Home ultimately came from. I brought the idea to real estate agents, and the majority of the time, it resonated and the organization grew and grew.
Can you explain Home for a Home's sustainable funding model?
Nick: Our members commit to donating a portion of their commission every time they sell a home. The tricky part was that we had to figure out what a reasonable contribution amount would be. It couldn't take ten years to fund a new home or be too high of a price point. Based on that, we decided to ask members for a $200 minimum donation after they closed a sale. That figure seemed sustainable, and making it based on transactions is effective because it's built into the cash flow. As long as the agents continue to sell, the funding comes in.
How do you stay focused and avoid "mission drift"?
Chris: We're not chasing grants that have nothing to do with our organization. That can happen because money is out there, but then you may have to change what you're doing to suit the grant. That's why sticking to the sustainable funding model is important. There are so many wonderful things to do, like building schools and expanding into different countries, but that's not where we're focused right now. We're working in Guatemala. Eventually, we'd love to be in other places, but that may come later.
Nick: We begin every board meeting with a slide of our mission, so we are all reminded of it. Focus on one thing, do it, then keep getting better and better at it. It helps us to be efficient and focused.
Let's talk more about Guatemala — why did you choose this country?
Chris: When you look at the need for adequate housing in the Western hemisphere, Guatemala is most extreme. Most people have homes made out of corn stalks or scrap metal, with dirt floors. They can't keep people who would harm them out. Guatemala has the third-highest rate of violence against women in the world. To have a solid house with a door that locks is very powerful. The psychological benefit of that can't be overstated.
What else do the participating individuals and families gain?
Chris: The pride of homeownership is the same everywhere. It positively impacts the community. Children start showing up to school more as having a safe and solid home gives them the pride and confidence to take on new challenges. Besides that, it's healthier and more comfortable. Just having a concrete floor makes a difference — people aren't cold and wet anymore. When they're not exposed to the elements, they get sick less often, so they don't miss as much work or school.
 We also make sure that the people have the title to their land. That's precious. A lot of the families we work with are indigenous. Spanish is not their first language, so we make sure they have help with the complicated paperwork.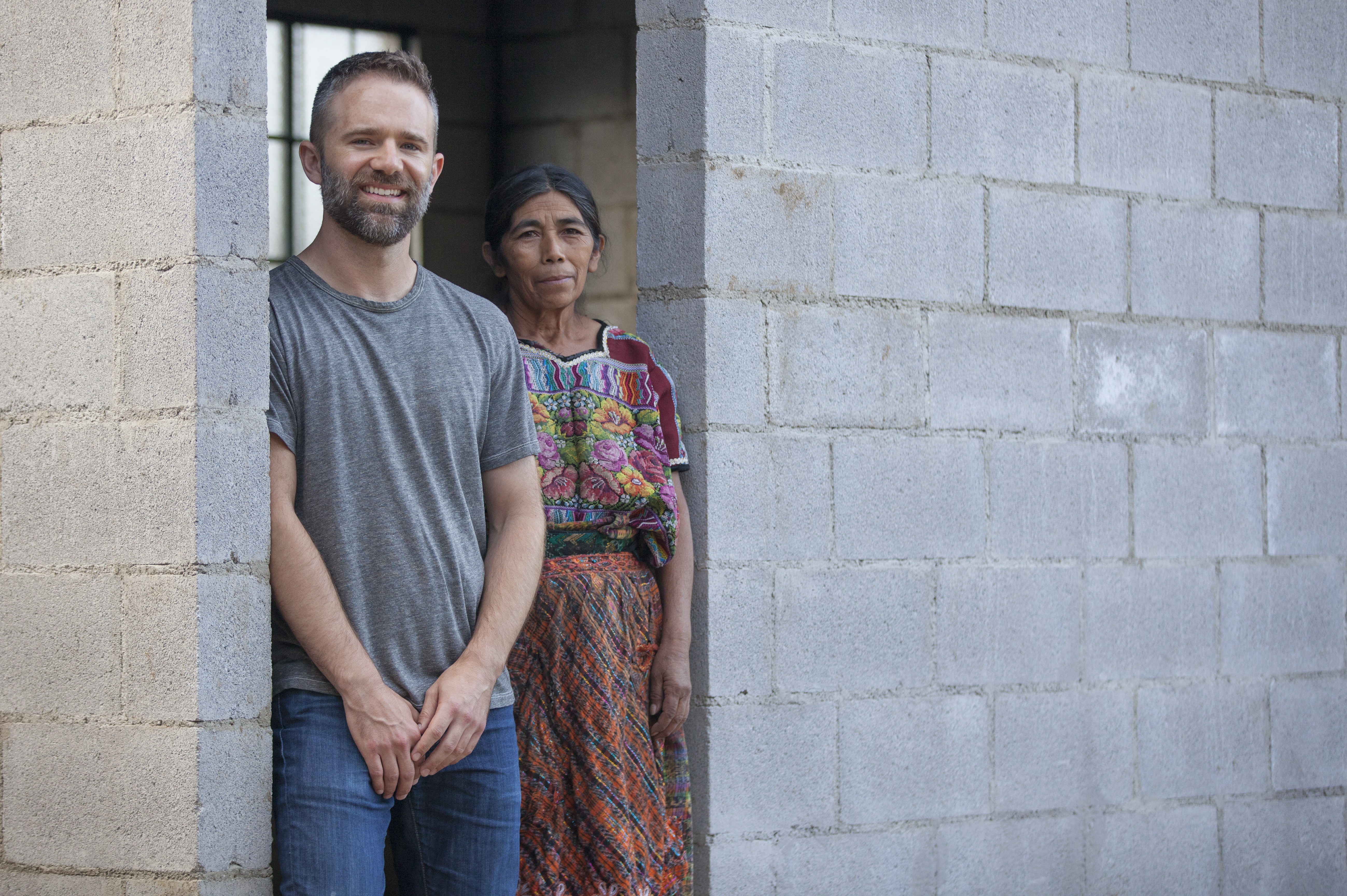 And for the real estate professionals?
Nick: It brings depth to their work. They know their transactions don't just help their income and clients; they're changing people's lives. Whenever a home is built, the member receives photos of the family in front of the house. They're encouraged to share it with their clients and say, "Because you worked with me on the purchase of your home, I was able to help this family with theirs." We also arrange an annual trip to Guatemala, and the members can meet the families. It all comes together, and the impact is tangible. It's a real connection.
 Additionally, studies show that consumers want to work with socially conscious businesses, so members benefit in that way too. They can put Home For a Home on their resume and on their websites to show their philanthropy. It's a great way to differentiate themselves in a competitive market.
Can you share an example of a family or person in Guatemala who benefited from Home For a Home?
Chris: Yes! A widow was trying to figure out how she would make a living, and she asked for a house with a front and back door, which was unusual. But she had a plan to turn part of her house into a store, so she needed a door for the customers and one for her private entrance. It was awesome to see what she did with it: She sold eggs and other supplies, and with solid walls and lockable doors, her items were protected against theft.
It was exactly what we hoped for — that providing a home would be the catalyst for change. This embodies the concept of "doing with, not doing for." We're not coming in as saviors, but as partners. We ask how we can empower or support people in need with their goals.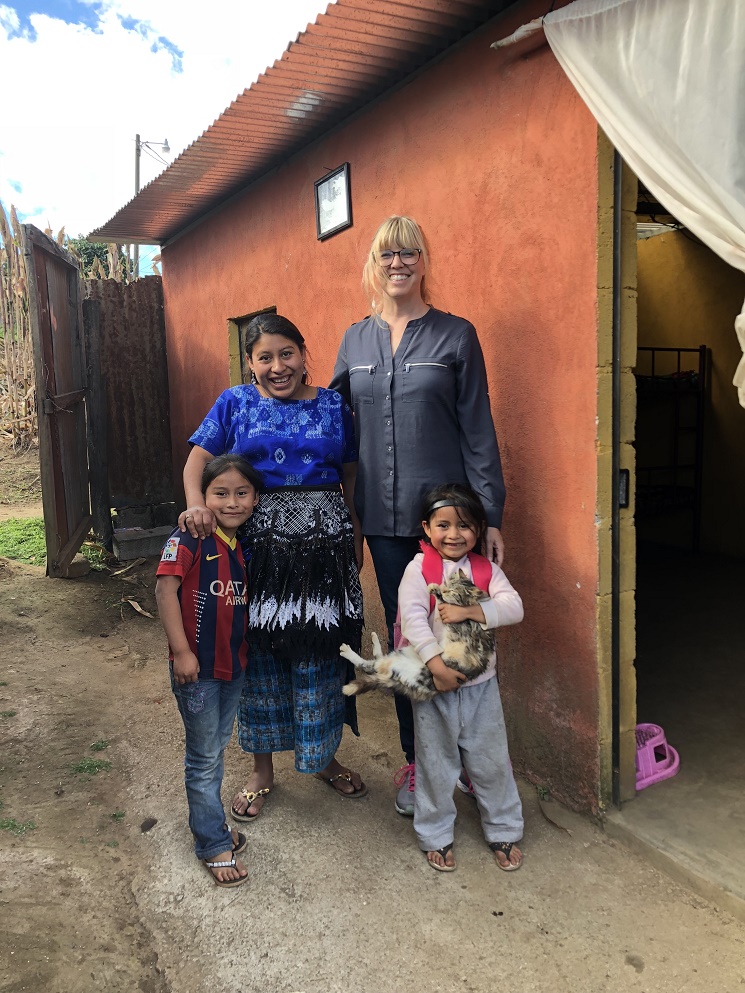 Any upcoming projects or developments you can share?
Chris: We're really excited about what we're doing with Habitat for Humanity near the Mexican border. We're partnering with other groups but being really careful to ensure they have the greatest impact. Now we can evaluate and understand what we need. We don't stop looking for the next strong partner.
In the end, what would you like the world to know about Home For a Home?
Chris: Someone living on less than $2 a day in Guatemala has the same hopes as someone living in San Francisco who earns a lot more. We're making hope equitable.
Nick: Home For a Home is about giving people the ability to pursue their dreams and live the life they want. Studies show that a solid home can greatly improve one's mental and physical health. Imagine not being able to close your windows against rain, lock your door before going to bed or put your baby on a clean floor. We want to ensure that everyone has a home where they feel safe and secure. And with our unique funding model, we empower our members to give greater purpose to their careers.
If you are a realtor interested in becoming a member, please visit homeforahome.org.