San Francisco–based nonprofit La Casa de las Madres offers crisis response, comprehensive support services, and prevention education for people experiencing domestic violence in the Bay Area. The organization's trained professionals work with survivors to increase their access to tools and resources that will help them build lives free from fear and abuse.
How La Casa de las Madres responded to COVID-19
La Casa de las Madres provides a much-needed safety net in times of crisis—and in 2020 they faced an unprecedented crisis. The COVID-19 pandemic dramatically increased the need for domestic violence services. For many families, the pandemic spurred additional financial, logistical, or emotional stress, and stay-at-home orders exacerbated those stressors. Partners and children were left sheltering in place with their abusers, more isolated than ever before.
Early in the pandemic, La Casa de las Madres received a surge in calls and texts to their crisis lines, and fielded an increased number of requests for shelter. To continue to provide critical in-person support, staff members worked diligently to reopen community offices, conduct socially distanced counseling sessions, and keep their shelter open with increased health and safety protocols. Staff members also provided other support services, such as delivering food and masks to families in transitional housing.
While targeted government funding provided some assistance, La Casa de las Madres has been able to respond more nimbly to the growing needs of their community thanks in large part to individual donors. "This whole period has required a lot of pivoting, shifting, and flexibility," says Katharine Berg, Director of Community Partnerships and Philanthropy at La Casa de las Madres. "These are the things that we can do with private dollars."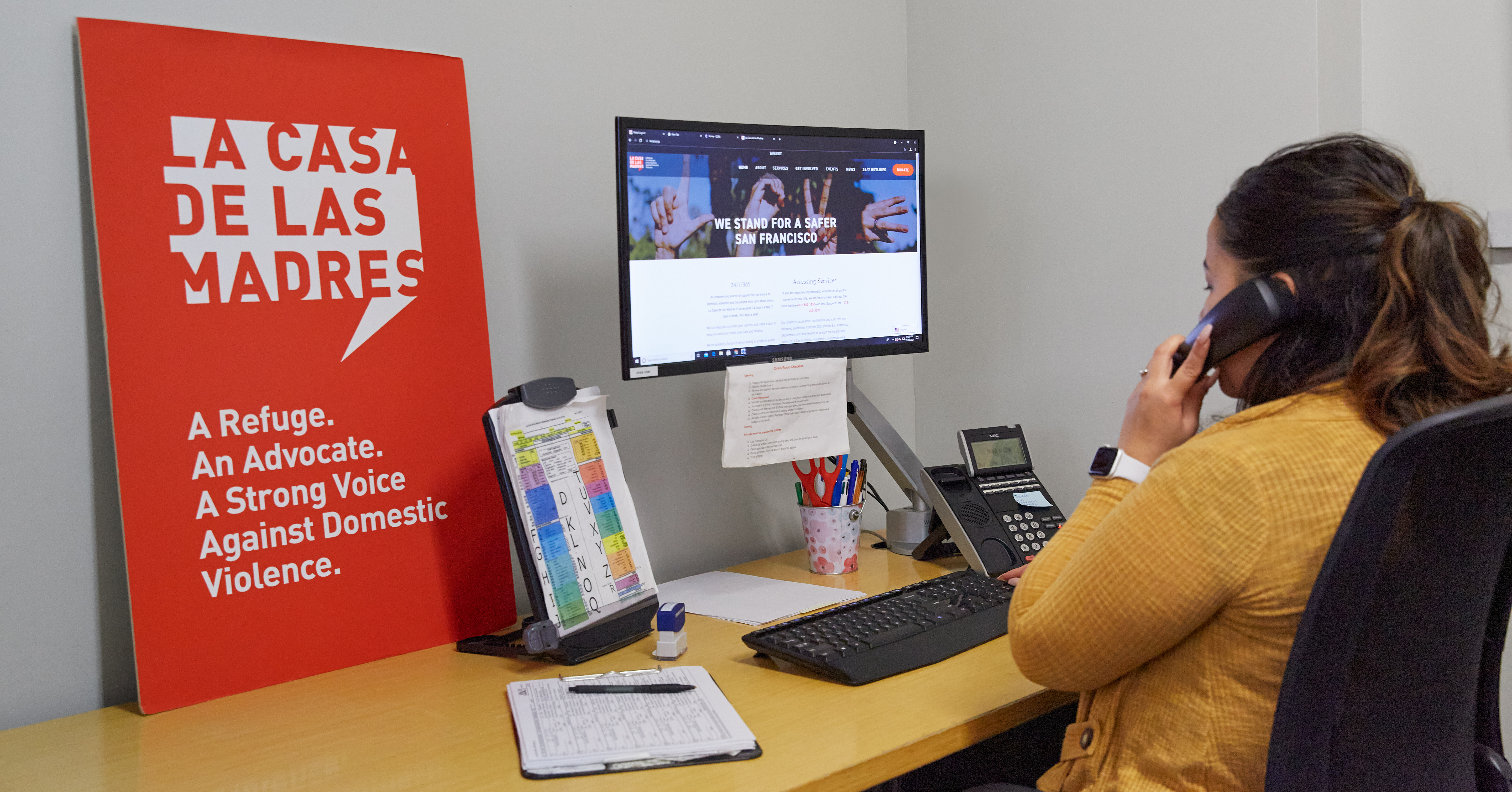 How donor intelligence can transform fundraising
In addition to adapting their programming, Berg's team found that they needed to adapt their strategy around funding fluctuations caused by COVID-19. One of the most effective methods for maximizing their fundraising efforts was investing in donor intelligence, a system that helps fundraisers research and identify prospective donors. First Republic helped connect La Casa de las Madres with the donor intelligence platform iWave, and invited Berg to share some of her team's findings with us. 
Leveraging donor intelligence means creating a fundraising plan informed by data about your organization's current and prospective donors, rather than based on assumptions. With the right data, a fundraiser can:
Identify mission-aligned prospects: Take the guesswork out of prospect research by gathering information on prospective donors, such as their capacity to give, what causes they support, and what connections they may have to your organization. 

Better understand existing donors: Build and deepen relationships with donors by tracking data over time, such as their giving history, event attendance, or connections to others in your network. 

Better segment donor communications: Understand a donor's priorities so you can make a targeted request that's appropriate to their giving level and area of interest. 
Overall, donor intelligence can help you be confident in your appeals. "So much of what we do as fundraising professionals is make sure that the mission of our organization and the ask we make is the right one for this person," says Berg. "Using a donor intelligence platform can help you feel confident that you're making the right ask to the right supporter at the appropriate time."
Getting started with donor intelligence
Investing in a donor intelligence platform may seem like a significant commitment of staff time and money. But it can help you save time by streamlining the process of researching donors. For small teams, Berg's advice is: 
Designate a point person who is responsible for managing the tool

Train each team member on features of the tool that are relevant to their roles

To avoid getting overwhelmed by a sophisticated system, start with the features that are necessary for your fundraising program and branch out as you get more comfortable. 
A donor intelligence platform can also save money — if not bring in more money — in the long run by identifying supporters with the capacity to make larger contributions. "It's a cost-effective tool," says Berg. "It pays itself back in the additional gifts it is able to provide."
Planning a financially sustainable future
La Casa de las Madres has been serving their community for 45 years and will continue to adapt their programs as the pandemic evolves. Since stay-at-home orders were lifted and many people are returning to work and school, the need for domestic violence support services has increased yet again. In response, La Casa de las Madres plans to expand community access to their services at schools and hospitals and start a new program to help families experiencing child abuse. 
All of this will require an increase in the organization's annual budget. Having varied funding sources — such as support from government grants, corporate partners, and individual donors — helps La Casa de las Madres remain financially healthy and, in turn, directly serve families. Investing in donor intelligence can help them secure the private donations they need to remain agile and effective, and ultimately create a safer future for their community.