For medical and dental practices, few financial considerations are as important as facilities cost. The price of real estate has a significant impact on a business's fixed costs — and, subsequently, its profitability.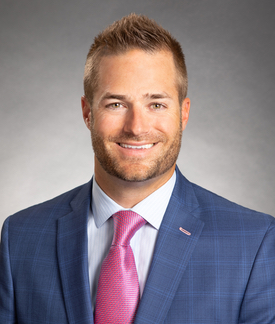 Though the current economic uncertainty is likely to continue in the near future, now is the ideal time for practices to evaluate their facilities cost, as current conditions give medical and dental offices an advantage when renegotiating leases, expanding their footprints and buying real estate.
Colin Carr, CEO of CARR Healthcare Realty, explains: "The market has shifted in 2020. Even landlords that have some of the best properties and the best tenants have experienced rent deferments, and many have also had tenants break leases."
Although it may seem counterintuitive to evaluate facilities cost during a global pandemic — or to consider expanding office space — the timing may be right. By making smart moves now, practice owners can set themselves up for long-term success.
The practitioner's advantage
Medical and dental offices have always been valuable tenants to landlords: They tend to sign longer leases and have more stability in economically tumultuous times. And, amid COVID-19, these practitioners have become even more sought-after.
As retailers, restaurants and other similar enterprises have experienced major downturns, closures and even bankruptcies, most medical and dental offices have felt little effect on their businesses. And some medical clinics are experiencing a boom in business, according to a report from Fortune Business Insights.
Landlords with tenants in sectors that have been more affected by the economic downturn are in precarious positions. That means medical and dental offices have leverage when negotiating terms on their real estate.
"Landlords are going to be more willing to negotiate with tenants who have either immunity from or a good defense against economic instability, and who generally tend to sign longer leases," says Carr. "Landlords right now want to make deals. They want to fill vacant spaces and get that rent coming in." And they're acutely aware that medical and dental offices are ideal tenants.
As such, some landlords may be interested in repositioning office, retail and restaurant space into medical and dental offices. By acquiring tenants who typically want longer lease terms, landlords can help secure themselves for the future.
This can be advantageous for practitioners looking for more space or a better location. Beyond simply expanding their footprint, practitioners may be able to secure a prime spot in a high-foot-traffic area, in a space that was once earmarked for retail.
"That built-in foot traffic and drive-by traffic is a phenomenal form of marketing for healthcare providers," says Carr.
Looking toward expansion
Since medical and dental offices are seen as ideal tenants, now can be a prime time for practitioners to reevaluate their real estate positions.
"If you're a doctor and you're looking at doing an additional location, relocating or updating the terms [of your existing lease], what you're going to get today is better than previously in early 2020," says Carr.
In short, prices are lower as landlords are looking for these desirable long-term tenants. This may enable medical and dental offices to not only lock in extensions of existing leases at more desirable rates, but also open more options in terms of the amount and type of real estate they can afford. As patient traffic has showed sustained volume, this can set the business up for long-term success.
For practitioners looking to buy a building, the conditions are promising. "Interest rates today are lower than what they were prior to COVID," says Carr, "and there are more incentives today with various loan products, including SBA loans that can include additional payment deferrals and even reduced origination fees."
No matter the approach, finding ways to lower real estate costs is a crucial way to lower fixed overhead costs and grow margins.
An essential partnership
Physicians and dentists considering their facilities cost shouldn't do so alone. Professional real estate representation is vital in order to make the most out of this moment, capture the most savings and be in the best space possible for continued success.
First, timing is important. Practitioners should start their searches well in advance to not only make a transition logistically possible but also to signal to landlords that they're serious about potentially moving. If a tenant asks for a rent reduction just a few weeks before their lease lapses, landlords don't have the incentive to cut a deal, since they know the tenant isn't in a position to leave.
"If you wait for three months before the expiration, you lose your negotiation leverage because landlords know you can't get another space in that time," says Carr. "If you were serious, you would have approached your landlord probably nine or 12 months in advance, and with the assistance of a professional agent negotiating on your behalf."
Although it may not take that long to make a deal, says Carr, it makes sense to begin well in advance — not only for leverage but also for logistics. "It can take three, four or five months to go to the market, evaluate your options and negotiate simultaneously with multiple landlords or sellers."
Working with a professional is important to get the timing and negotiation tactics right, Carr says. Additionally, they'll know what makes an office a strong contender for a medical or dental business — whether that's location or resources such as parking and advanced HVAC systems. Ultimately, there's a lot of money on the table, so hiring professional representation to exclusively represent your needs will pay dividends beyond what practitioners may be able to secure on their own.
Although expanding or outright purchasing a building or land in uncertain times may be daunting, conditions have scarcely been so favorable. For practitioners, it's solid business sense to evaluate space and arrangements; making facilities transactions now could save significant money in the long run. It's also a potentially good alternative to avoid cutting payroll in order to find savings, since foot traffic and appointments have remained relatively steady and a facility's staff is essential to keep business running — in any space, big or small.
The views of the interviewee of this article do not necessarily represent the views of First Republic Bank. This information is governed by our Terms and Conditions of Use.