San Francisco is the first U.S. city to provide a park or public space for every resident within a 10-minute walk from their home. Small wonder, then, that more than 30% of this cosmopolitan city is dedicated to public spaces.
But access alone isn't enough. In order for public spaces to have value, each park, walkway and playground should be safe and inviting.
That's where the San Francisco Parks Alliance (SFPA) comes in. A nimble nonprofit, SFPA has a smart, simple formula for improving public spaces: Make them safer and more welcoming, and ensure they're alive with cultural offerings and activities.
We recently spoke with SFPA CEO Drew Becher and Director of Place Lab Brooke Ray Rivera about the organization's unique role in cultivating open space access and programming across the city.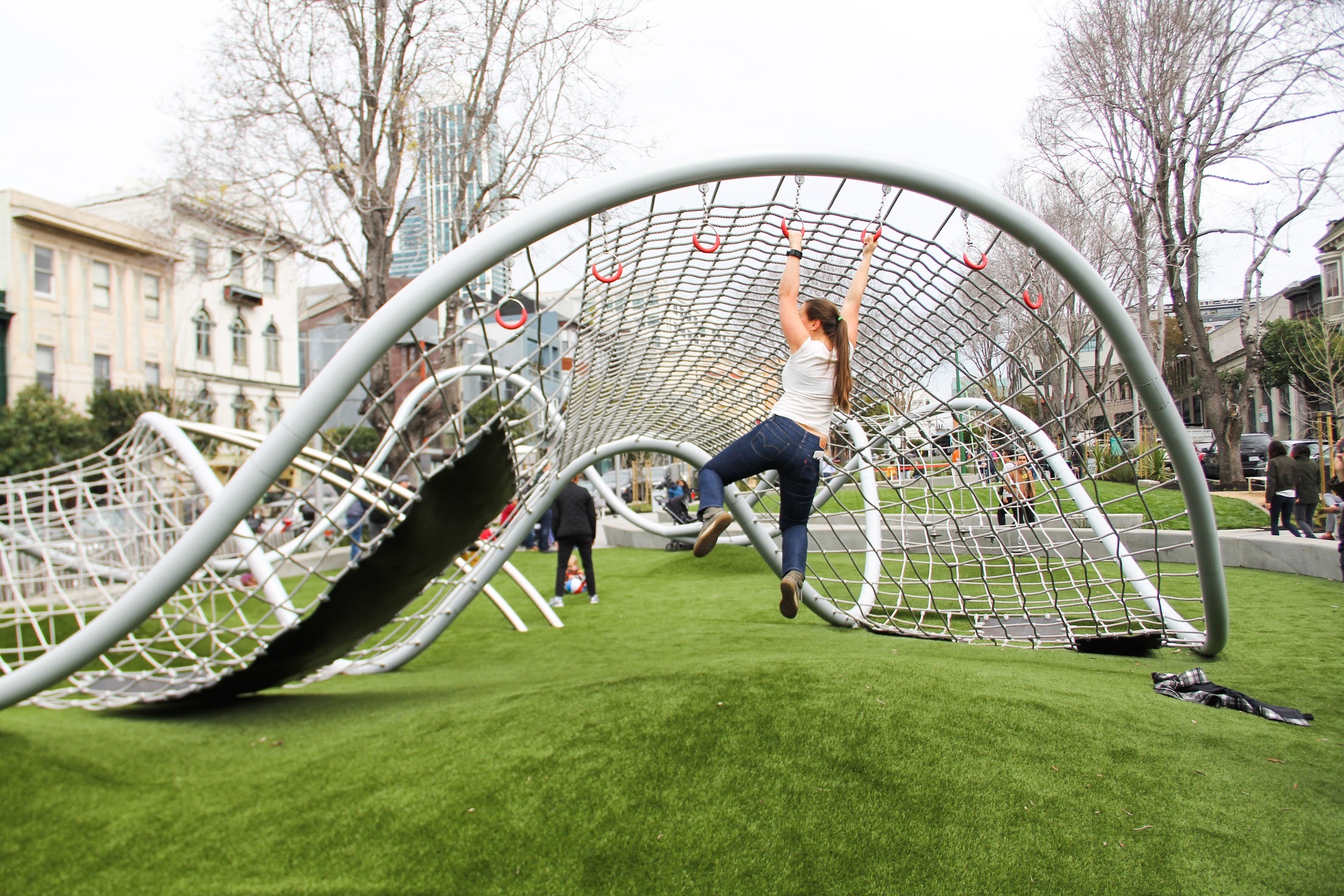 What role does SFPA play in the city's public spaces?
Drew Becher: Since the organization was founded in 1971, we have created and nurtured a collection of more than 200 "Friends of" community groups that are vital in activating and maintaining our city parks and public spaces. Now in our 50th year, SFPA is the only citywide parks and advocacy organization that serves as both champion of and support for all of San Francisco's 350 parks, neighborhoods and thousands of public spaces.
To do this, SFPA relies on a network of over 200 community groups. Each is charged with every aspect of enhancing public land access in the city — from fundraising to improving infrastructure to enlivening underutilized parks and community gardens.
As just one example of our network in action, SFPA has been integral in the renovation of 13 city playgrounds and is helping to build eight more to be completed within the next two years.
With our 501(c)(3) status, we act as a fiscal sponsor when our partner organizations seek funding, and handle everything with one set of financials and one audit, rather than over 200. This saves everyone significant time and money.
In the bigger picture, because our public spaces are ingrained within the city's DNA — San Francisco's public spaces define who we are — our umbrella organization is here to keep parks and open space at the forefront of planning discussions citywide.
Brooke Ray Rivera: We're able to support so many community groups by offering assistance with everything from capital planning to city permitting to project management. We don't just provide these services: We teach skills so community organizations can accomplish more independently as well. What's more, in existing spaces that are underperforming, we can help create, manage and support programs and events of all sizes.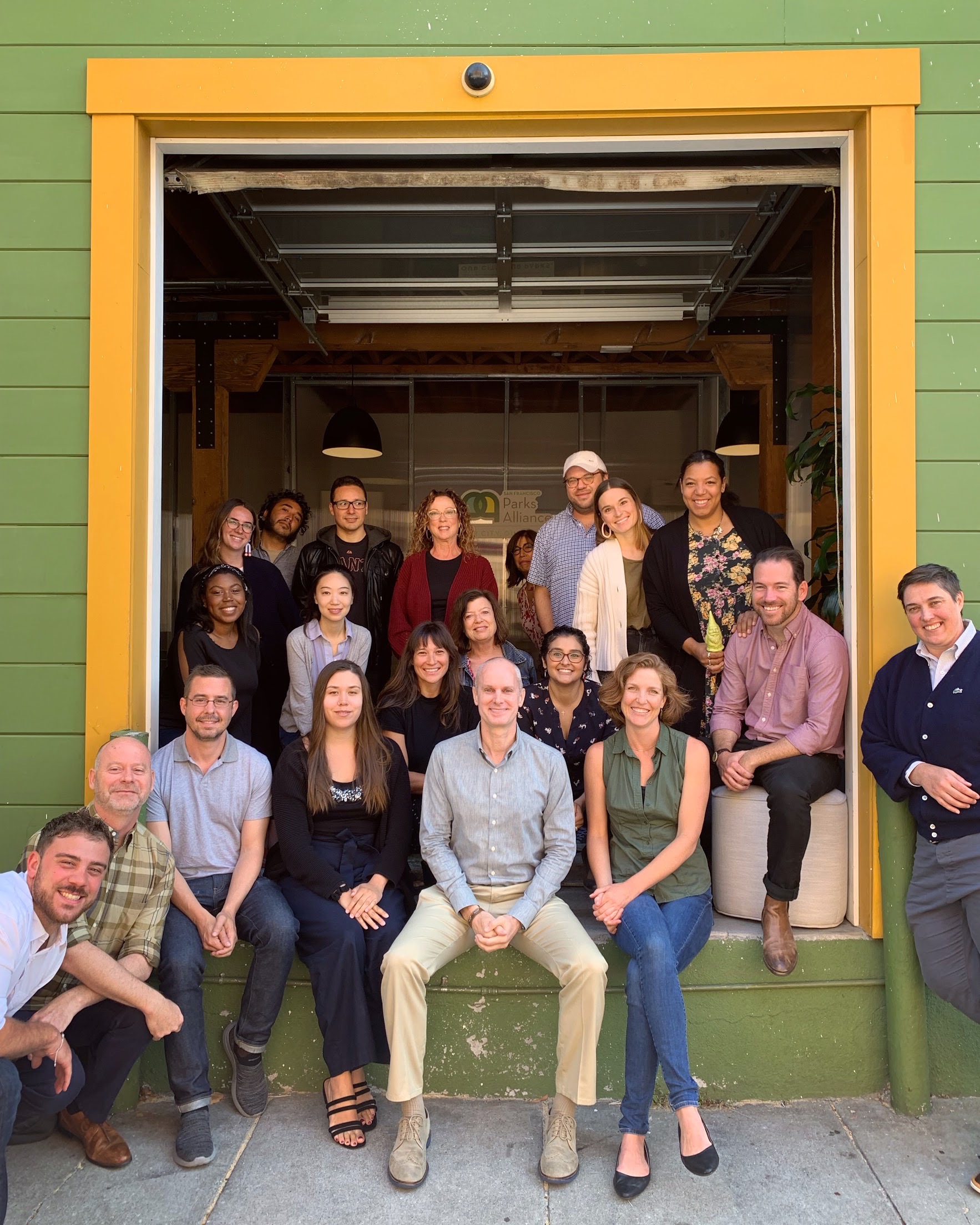 In addition to parks, what other types of open and public spaces do you work to develop and improve?
Rivera: As city leaders continue to prioritize resiliency and adaptation in the face of sea-level rise, much of the city's underdeveloped waterfront access will undergo significant transformation. Plans are still in the works, but this overhaul will include areas from Mission Rock to Candlestick Point, where existing neighborhoods will be encouraged to use their waterfront in exciting new ways.
Becher: Our Street Parks program also helps turn dead-end streets from blighted spaces into gardens and places to enjoy. So far, we've helped transform 30 dead-end streets — a major neighborhood benefit. Once they are fixed up, these areas offer the local community a nice place for recreation or to grow fresh food.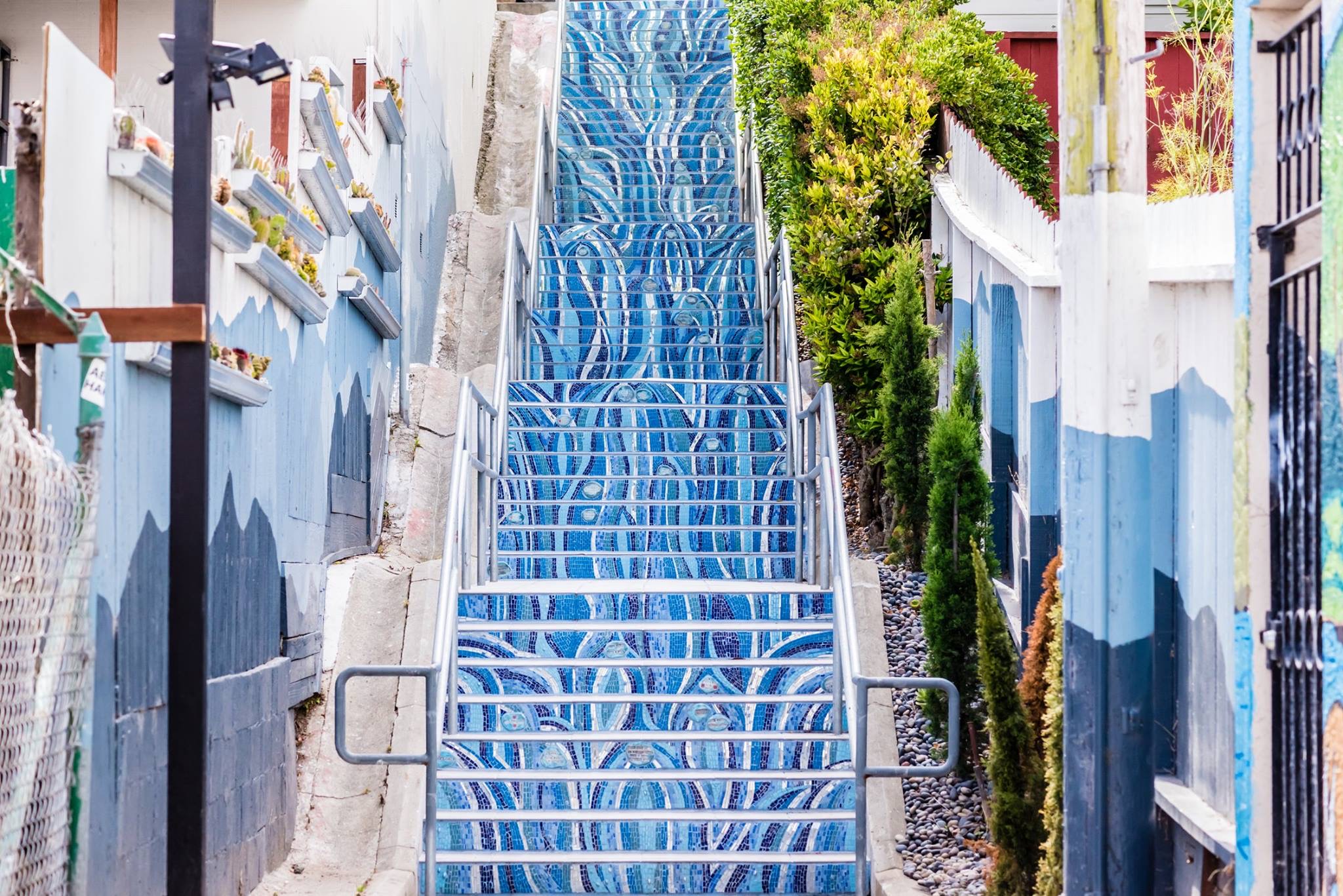 Part of SFPA's mission focuses on creating and supporting partnerships in service of a "sustainable, equitable urban environment." How do you imagine San Francisco becoming a more equitable city?
Becher: In an equitable city, everyone has access to not just open space but to well-maintained, interesting and imaginative places to enjoy the outdoors as well. And while it's true that every San Franciscan lives within a 10-minute walk of a green public space, SFPA looks at that data more deeply to assess whether every neighborhood has a truly great park. We want all of those spaces to be positive.
Rivera: Parks are for all people and are where people from all walks of life can meet and be together. Gentrification is a challenging emotional reality in San Francisco, and while housing and transit are hot topics, one thing we can control and improve upon is everyone's ability to hang out in public spaces. Equitable spaces anyone can enjoy aren't an antidote, but they are an important step along the way.
Becher: In addition to the built environment, we support free programming in areas that wouldn't normally have accessible outdoor events. This includes Sundown Cinema movie screenings and the Due South concert series, held in spots such as India Basin Shoreline Park and the Jerry Garcia Amphitheatre in John McLaren Park. Beyond special events, we also support daily offerings, from farmers' markets to permanent public artwork.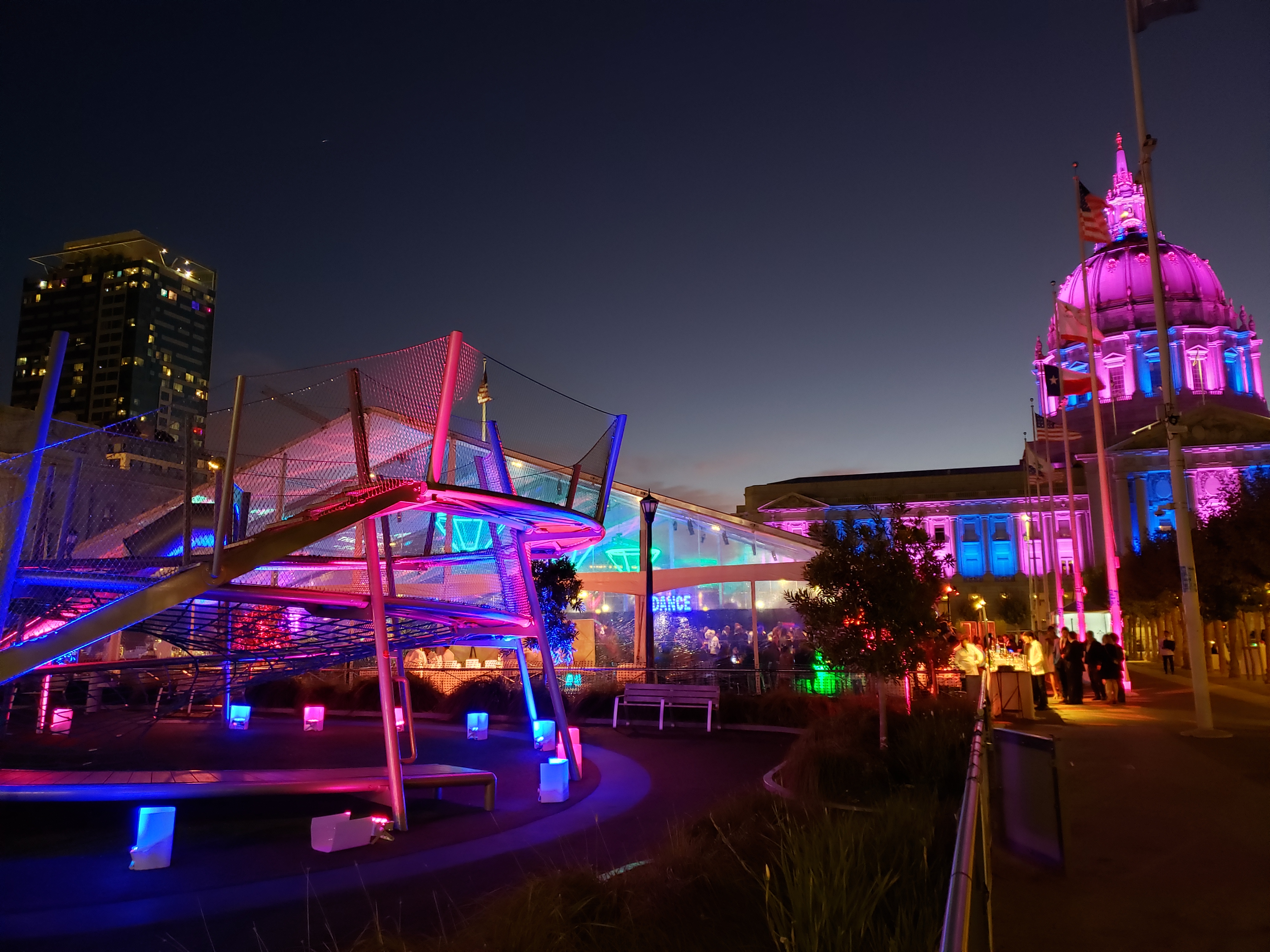 How is SFPA a model for other organizations working to support sustainable and equitable communities?
Rivera: We're creating programming and opportunities designed to encourage more people from diverse backgrounds to spend time in a public space. There's an important tenet in urban planning: A culture of caring is created by local residents who become stewards of their neighborhood spaces.
Our mission is to make parks and open spaces more inclusive and safer for everyone, especially for people who live nearby and for women and children. We're constantly working with community members toward improving public lands in San Francisco in ways that feel welcoming to all.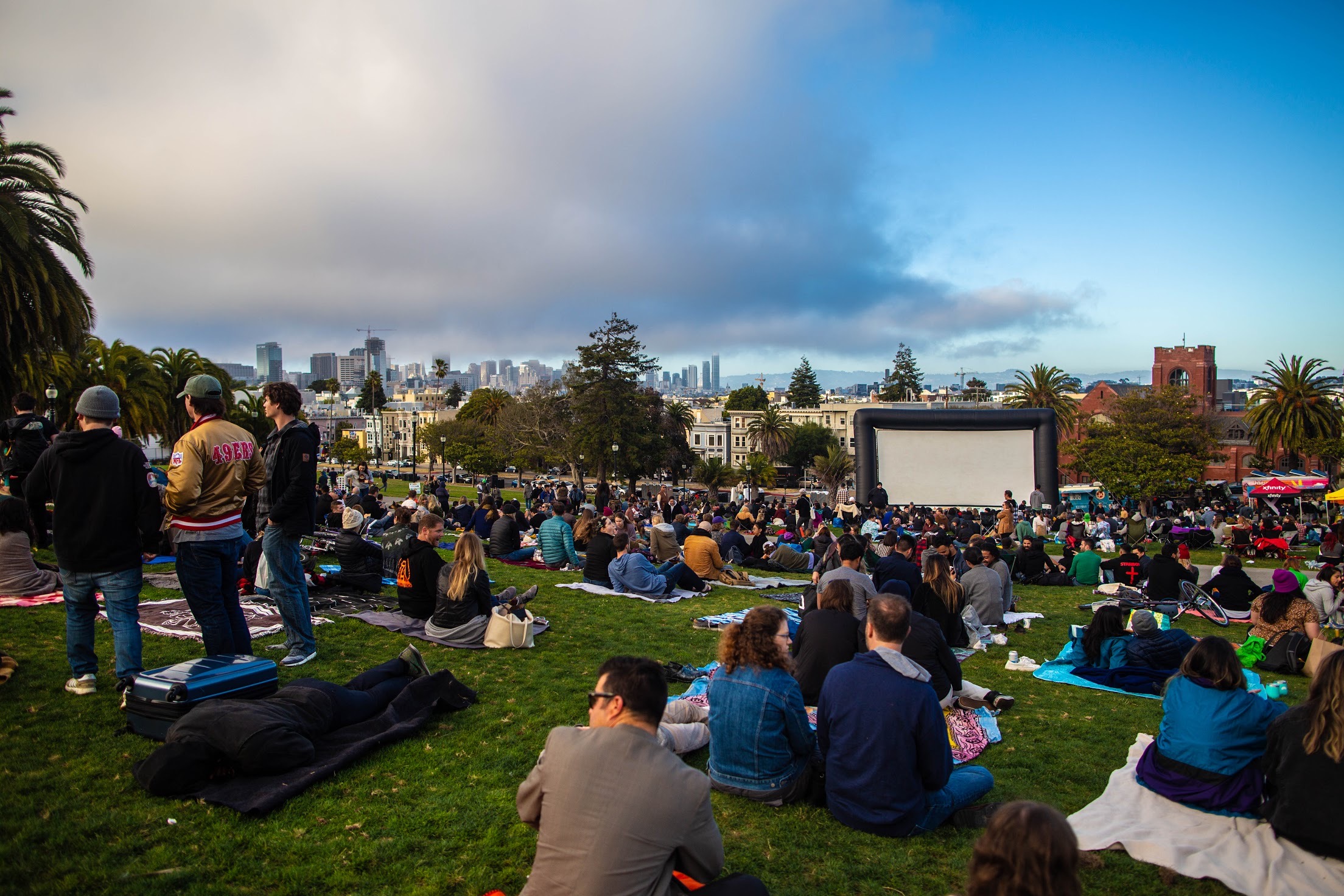 The views of the interviewees of this article do not necessarily represent the views of First Republic Bank. This information is governed by our Terms and Conditions of Use.