Office design is a critical component of a doctor's business.
The right design can help attract and retain patients and staff.
Prioritizing communication between the doctor, builder and designer can ensure that projects finish on time — and on budget. 
After designing more than 800 medical and dental offices around the country, Deb and Peter Wiswesser have witnessed firsthand how good design can transform a practice. More than looking great, a well-designed office can help attract new patients, improve the patient experience and even boost staff retention.
The Wiswessers each started their professional journeys in the medical field. Deb's career began in medical radiology before studying design at the Fashion Institute of Technology in New York, while Peter worked in pharmaceutical marketing. Their firm, Form and Function Interior Design, now serves physicians and dentists all across the country.
I had the opportunity to talk with Deb and Peter about the impact design has on patients and clinics, which areas merit investment and new trends in medical and dental office design.
What role does design play in healthcare practices?  
Peter: Healthcare is different than other businesses, but it is still a business. Today's patients see themselves as consumers, buyers of healthcare services. Capturing the clinical aspects of design that facilitate the quality of care is important and foundational. But today, your office design must be a part of your marketing and branding strategy. It's how you differentiate yourself from your competition. Once doctors understand that, then they become more engaged in the process. Great office design can serve multiple purposes. For example, we want patients to take part in their healthcare and have confidence in their practitioner, resulting in improved adherence to treatment and thus a better overall outcome. The right design can help accomplish just that.
Deb: Yes, as another example, one of our clients has a beautiful, calming office space and his patients love it. His wife told us that people say they feel calm when they come in. The staff are also proud of the space and enjoy working there, which helps with morale, increases retention and creates a healthy culture. All that bodes well for patients and for the staff.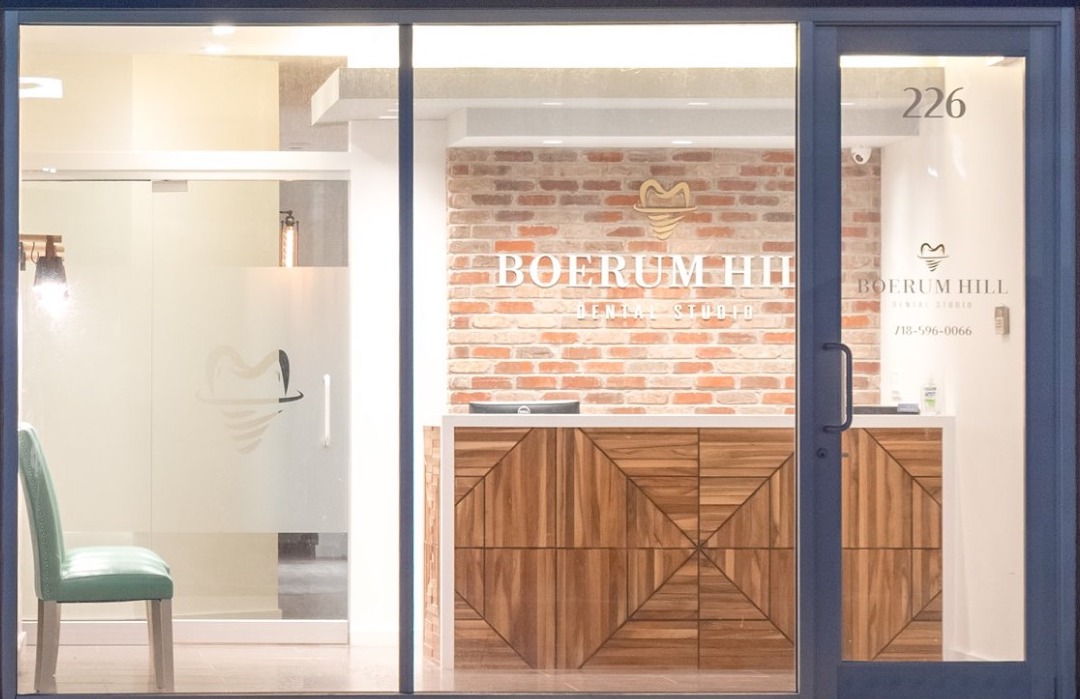 How can design help differentiate a practice?
Deb: Patients decide where they get their care, and how an office looks plays a big part in that. If an office is not well-kept and patients feel like they're going into a generic clinic, they may feel less confident in the type of care offered, even before engaging the staff or meeting with the doctor. They want a space that makes them feel confident and comfortable, putting them in the right frame of mind to make the correct medical and financial decisions — that's part of the care. Creating a design that fits with the context of a practice is also important. You want to ensure that you're in sync with who your patients are. You wouldn't want an office that looks too expensive in a modest neighborhood. Your patients might assume that they're paying for the office and not the care. For those practices that serve patients with Neurological disorders such as Autism and Down Syndrome, we need to design the space with their special needs in mind.
Peter: Doctors can also connect their expertise and value-added proposition to the office design. We work with a number of dentists who showcase their equipment in the office. Others use flatscreen TVs to help educate patients and show the types of value-added procedures that they offer. The key is thinking about who your patients are — and finding a design that balances your needs with your audience. For instance, we just finished an office in a suburban community that caters to families. We modeled the waiting room after the doctor's living room and created windows that looked onto a faux backyard.  
Budget is another determining factor, and of course, managing expenses is an important part of being a practice owner. Where do you recommend doctors invest and where can they save?
Deb: It would be nice to know the doctors' budget before we start the design process. So many pieces are interchangeable. For example, we recommend they invest in good flooring. In some practices, the staff is on their feet all day, and the right flooring can provide support and reduce the potential for back pain and other problems down the road. Investing in the front desk and waiting area is smart because that's the first impression your patients will have. You also should invest in quality chairs and furniture that lasts. But there are many areas where you can save on or find economic solution to. For instance, we can find alternatives and savings on decorative elements that don't directly impact the functionality of the space.
How do you talk to doctors about the ROI of a well-designed office?
Peter: It's a good conversation but a tough one because it's a challenge to provide a hard and fast figure. What we can say is that your office is a big part of bringing in new patients and retaining current patients as well as staff. Finding, hiring and training new staff is really expensive. So, retention becomes more important than recruitment. Great space and good design can really help people enjoy their work and stay with a practice.
Deb: For those reasons, we prioritize staff accommodations along with the patient experience. Do they have a changing room? Do they have lockers? Is there a place for staff to eat and rest while on break? It can make a real difference.
What new trends are you seeing in office design?  
Deb: The pandemic has brought a few recent changes. We're seeing a focus on new materials that have anti-microbial properties and are easy to clean and durable. There's UV-C light for disinfection. Hand washing stations throughout the space along with hands-free technology. We are often designing the clinical space with one-way traffic flows for patients to help mitigate congestion. We're also seeing more efficient waiting rooms and breaking up large waiting rooms to create waiting nooks and digital check-ins either by smartphones or kiosks.
Peter: We're noticing more doctors interested in purchasing buildings and then leasing portions of them for either commercial or residential use. The first floor may be medical, but the tops floors are residential. The building provides another source of income and a new way to add to the local community.
Lastly, the design and build go hand-in-hand. What advice do you have for working with builders?
Deb: We think it's important to connect the designers with the builders early in the process. When we are doing the design first, we recommend that the doctors get references for builders from other doctors they've worked with and ask those builders to provide a bank reference. The latter is really important because some builders are financially stretched and that may lead them to cut corners or replace products with cheaper ones. You want to work with a builder that's financially stable. 
Peter: Open communication is also important. We can help the doctors talk with the builders and review their contracts. You want to contract with a builder that has a project manager or scheduler — someone tasked with ensuring that the materials are ready at the right time. With Covid-related supply chain delays, this has become a big issue. Delaying an office opening because you can't get materials can end up costing doctors money; that's revenue they had planned on. So for all these reasons, communication is really important. Collaborative, open communication between the doctor, design team and builder can help put a doctor in a position of producing money out of their space faster. 
The views of the interviewee of this article do not necessarily represent the views of First Republic Bank. This information is governed by our
Terms and Conditions of Use
.