COVID-19 pandemic lockdowns forced many medical and dental practices to take up telehealth technology — even if it was just a temporary arrangement via FaceTime or Zoom amid relaxed HIPAA-compliance regulations. In fact, 93% of respondents to a Medical Economics survey said they'd taken advantage of telehealth technology in 2020, and 77% said the pandemic drove them to use telehealth platforms for the first time.
 As lockdown restrictions have eased intermittently patients have returned to medical offices with more regularity and some practitioners have moved away from telehealth. Practices are beginning to relegate telehealth to urgent care only or even eliminate it entirely, says Vijay Sikka, Founder and CEO of Sikka Software.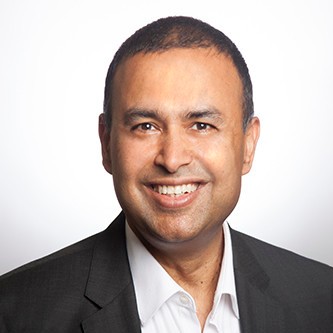 Many medical practitioners, especially dental offices, have shied away from fully embracing telehealth tools because they need to be more hands-on with patients. In other words, simple diagnostic tools don't substantially move the needle in terms of workflow and profitability. However, the value of telehealth goes beyond diagnostics, and practices that recognize that potential will be the ones poised to seize its opportunity in the long term.
Accelerated adoption of telehealth
Telehealth appointments have traditionally been supplemental to in-office visits, often used for urgent care or in times of crisis.
However, according to McKinsey research, many patients have rapidly adopted telehealth amid the pandemic, even for preventive care or nonurgent issues, and have come to prefer receiving virtual consultations. The CDC reports that in the last week of March 2020, when people were beginning to realize the impact of the pandemic, telehealth visits were up 154% from the same period the prior year.
There's now increased demand for telehealth among many demographics, especially younger patients. Data from patient communication company WELL indicates that millennials and adults under 40 lead telehealth adoption.
As such, now is an ideal time to seize the opportunities within telehealth, not only to meet the demands of a rapidly changing patient base but also to take advantage of the ways telehealth technology can act as more than a temporary fix for deployment in extraordinary circumstances. Many practitioners have found that having telehealth technology as part of their offerings has been a positive experience — 75% of respondents to the Medical Economics survey reported that the telehealth investment was worth it.
Patient flow and profitability
Implemented effectively, telehealth integration can help with managing foot traffic and patient priority — which, ultimately, correlates with both patient satisfaction and profitability.
First, telehealth can benefit patients in many situations: Telehealth appointments can ease patient worry, enabling them to understand how quickly they need to see a healthcare professional. In a world in which a patient's condition can turn on a dime, this is a valuable tool to have in a practitioner's toolkit.
"It's important to give the patients an experience that allows them to rest easy knowing that they have talked to a physician or a dentist [who] has decided that it's OK for this appointment to be a week from now or two weeks from now, versus the patient that really does need to be in there tomorrow," says Sikka.
Subsequently, telehealth appointments help with patient flow, since practices can manage how many people are coming through their doors at a given time based on sorting urgent and nonurgent patients using virtual appointments. Telehealth platforms are also valuable for follow-up appointments that don't have to be conducted in person. This can help immensely with time management and efficiency.
For instance, a practitioner wouldn't have to schedule a half-hour follow-up when they only need 15 minutes with a patient; instead, they'd be able to get through multiple follow-ups in the same amount of time. Ultimately, this can improve profitability since more appointments can be completed in a shorter period of time, instead of waiting for in-office turnover for scheduled visits.
Providing value to patients
Telehealth is not just about the ability to provide virtual consultations. A telehealth platform can also provide an immense amount of value to a patient base.
The most valuable telehealth platforms can provide a suite of patient benefits, including centralized communication, educational resources, scheduling and rescheduling, and appointment reminders.
According to a white paper from patient-intake software company Phreesia, a growing number of patients have expressed a desire to schedule appointments and communicate with their healthcare providers digitally.
"It's a very powerful way to connect with your patients and retain them, because many patients are using new ways to communicate with you," says Sikka.
Perhaps the biggest benefit of the best telehealth apps is the ability to send billing reminders and offer an online payment portal.
"The most important piece of teledentistry is the ability to deliver a payment request as part of the service," says Sikka.
If patients are going to install an app or use a platform, Sikka adds, they'll be more likely to onboard onto, stick with and derive value from a system if there's an obvious value proposition on multiple fronts — in other words, not just a single-use app. There are several companies that offer comprehensive suites that medical and dental offices can adopt seamlessly.
Although the pandemic has created many challenges for medical and dental practices, it has also helped to accelerate positive changes in patient care and provider workflow. The transition to telehealth is one prime example: The benefits of onboarding and ramping up telehealth integration can help practices optimize the patient experience both now, amid the pandemic, and into the future.