Growing up dyslexic, Dean Starbuck Bragonier, Founder of NoticeAbility, felt isolated and ashamed because reading didn't come easily to him. When a fellow student called him stupid — and his middle school history teacher laughed along with the class — he realized that life would be fundamentally different from what he had imagined.
From Dean's struggles and his success as an entrepreneur, NoticeAbility was born. The Boston-based nonprofit offers programs that empower dyslexic students — in public schools, private schools and homeschool settings — to identify their unique strengths, build self-confidence and experience their learning style in a new light.
We spoke with Dean about how NoticeAbility has grown world-wide since its founding in 2015 and how the organization has adapted its delivery model to support families in need.
---
Dyslexia is no longer experienced as an albatross around the students' necks but as a way of understanding and learning that incorporates the potential for notable achievement.
---
When did the idea of starting a nonprofit for dyslexic students first come to you?
Dean: As much as I now view my dyslexia as a gift, I certainly did not when I was a child and a student. What I'm doing today came from a gradual realization that my experience could have been different. When my son, who is dyslexic, started school and was introduced to the reading remediation process, I felt compelled to come up with something that would help him as it might have helped me as a child.
The vast majority of dyslexics go unidentified and are, therefore, unable to access remediation programs. Even those of us who were fortunate enough to be diagnosed, speak of our experience as if from the same script. In pre-K, kindergarten and into the start of first grade, we performed at least as well as our classmates did. But then came the first concrete litmus test of intelligence: learning how to read. The institutional assumption in our schools is that every child should be able to master that task. Educators urge those who are slow to do so to "work harder, concentrate, stop messing around." Too many children who fail to read at class level are considered stupid.
What programs does NoticeAbility offer to help dyslexic students reach their full potential?
Dean: The book The Dyslexic Advantage by Fernette and Brock Eide profiles the distinct cognitive attributes of the dyslexic mind and identifies professions in which dyslexics are not only disproportionately represented but likely to excel. A lightbulb went on for me when I read their book. If we could introduce middle-school students with dyslexia to these professions and help them discover their own relevant mind strengths, they would learn that there are different ways of being "smart" and valuable members of society.  We would couple the students' discovery of their dyslexic advantage with a focus on social-emotional learning, the other component of success. They would develop the critical skills of attentive listening, articulation of their own and others' perspectives, collaboration and conflict resolution.
In partnership with educators at MIT and Harvard, we have created three courses — each with online and classroom components — to introduce students to the four top professions in which dyslexics excel: entrepreneurship, engineering and architecture, and the arts. Each ten-week course consists of two online and two classroom modules per week.
The online content is delivered orally as well as visually through infographics and visual demonstrations, giving students several means of access. The classroom component is project-based learning facilitated by teachers trained by NoticeAbility.
In our entrepreneurship program, for example, the classroom is divided into small teams, each of which identifies a problem or a need, develops a "product" to meet that need, builds a business plan and a prototype and, finally, presents the product in what we call the "Fishbowl" (akin to the television show Shark Tank but without the intimidation factor). The Fishbowl presentation illuminates the ways in which each member's dyslexic strengths have contributed to the team's success. Dyslexia is no longer experienced as an albatross around the students' necks but as a way of understanding and learning that incorporates the potential for notable achievement.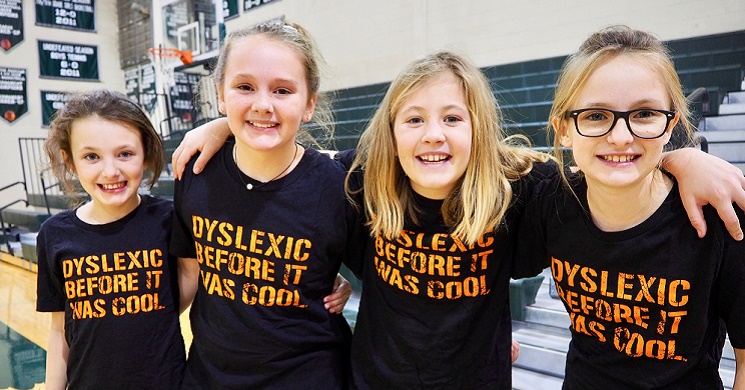 How has NoticeAbility expanded its offerings since its founding in 2015?
Dean: We're now operating in approximately 20 different states, thanks in large part to a TEDx talk that I gave in 2015 which generated a lot of pilot opportunities for us. Once those pilots tested out, we gained traction with foundations whose support enabled us to subsidize our courses in public school environments. That, in turn, generated international interest. Our greatest adoption rate in the U.S. and internationally was initially among homeschoolers. But soon, inquiries started coming in from private and public school educators around the world.
What I didn't anticipate was being approached by nonprofit groups in other countries. In response to their interest, we've been issuing licensing agreements that give these organizations full access to our course content. They, our NoticeAbility partners, access studio space and facilities for local language speakers to record our video material. We strongly encourage them to incorporate cultural nuances as well. Our Brazilian partners, for example, tweaked our entrepreneurship curriculum to focus on social entrepreneurship, which they felt was particularly responsive to their country's needs at this time.
As the organization has grown, what role have First Republic Bank and your banker, Paul Reinsmith, played in this journey?
Dean: Thanks to Paul's leadership, I feel as if I have a team at First Republic that is sensitive to my particular challenges as a dyslexic. They're detail-oriented, they know to anticipate my needs and questions, and they always treat me with the utmost respect. Although NoticeAbility is a small organization, First Republic makes me feel as if we are the most important one in their portfolio. I know that Paul cares about me, about our organization, about the people we serve.
In the wake of COVID-19, how has NoticeAbility adapted its programs to help families?
Dean: Thanks to the support of three families who believe in our work, we have created the 2020 Special Edition, a free offering of our Entrepreneurs and Innovators curriculum. We have used different conference platforms to replicate the in-classroom component. Our experience is that the students are grateful for the opportunity to participate in a constructive, confidence-building activity during this stressful time. They welcome the chance to engage with others who think as they do, who are challenged by the same things and blessed with the same advantages. I am blown away by the camaraderie that develops within the teams, despite the limitations of virtual contact. For my part, I am grateful that NoticeAbility has the means to democratize its empowerment model for kids around the world during what is arguably the scariest moment in our collective lifetime.
[Photo Credit: Courtesy of NoticeAbility]